Liven up your social life and meet new friends
You may have found this page while looking for things to do in and around Cardiff, or maybe you've just stumbled across it and wondered what it's all about.
If you've never heard of IVC clubs before, you'll want to ask some questions before deciding whether or not to try us out. You'll find the answers to some of these questions within this site. Have a look at the 'What's on?' page for brief details of our current month's programme of events. You will usually find meals, pub nights, trips to the theatre and concerts, various sports (some, such as tennis and squash, depending on the season) and lots more besides.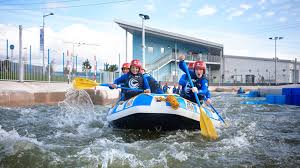 There are plenty of clubs that concentrate on one particular sport or other activity but in Cardiff IVC, we'll try anything! The aim of the club is to provide members with an active and varied social life. It's not just about meeting people who share your interests but also about meeting people who can encourage you to try new things.
If you like what you read, then email us for more info. We look forward to meeting you.