How do I Join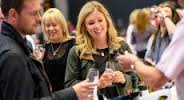 Contact Details
Email us at info@cardiffivc.org.uk for more details, or phone 07598 824799.
We recommend that you get in touch with us before coming to any of our events, so we can
look out for you!
How Much Does It Cost to Join?
When you first come along, you will have the opportunity to try us out for a few events before you join.
Full annual membership is now available: £15
How Big is the Club?
As of December 2022, Cardiff IVC has 64 full members.