How do I Join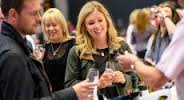 Contact Details
Email us at info@cardiffivc.org.uk for more details.
Alternatively, why not just come along to any
Club Drinks Night on a Monday or Thursday evening (twice a month, see programme)
and say hello to our hosts and other club members.
How Much Does It Cost to Join?
When you first come along, you will have the opportunity to try us out for a few events before you join.
Full annual membership is now available:
Membership will cost £24 for a single member, or £48 for joint members.
How Big is the Club?
As of Autumn 2021, the membership of Cardiff IVC is around 70 full members.